Current Asia-Pacific Award Winners
2023 Winner of the SETAC Asia-Pacific Student Research Grant
The SETAC Asia-Pacific Student Research Grant awards a research student AUD $2,500 to advance a research project that makes an important contribution to environmental chemistry and/or toxicology in the Asia-Pacific region.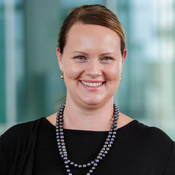 Stacey O'Brian
Stacey O'Brian research examens microplastics in the environment. The proposed research will use a simultaneous sampling program to calculate the mass concentration of plastics in various compartments using Pyr-GC/MS. The aim is to understand the fluxes, relationships and sources of plastics in air.
You can keep up to date with O'Brian's research on Twitter and ResearchGate.
Honorable mentions go to Shannon Kaiser, Macquarie University, and Rachel Mackie, University of Queensland, for their excellent proposals.