Noack Laboratorien Outstanding Science Career Award
The SETAC Europe Noack Laboratorien Outstanding Science Career Award is to recognise a scientist for their contribution to environmental toxicology and chemistry over a prolonged period of time. A candidate for the award will demonstrate an outstanding record of interdisciplinary activities related to science on a global scale that will traverse SETAC's tripartite sectors of business, government and academia. Applicants can be from any career stage but the outstanding contribution must reflect multiple achievements.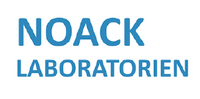 Eligibility
Candidates must have an active SETAC Full Membership and reside within Europe, Central Asia or the Middle East
Applications for this award are welcomed from academia, business and government scientists
Self-nominations and nominations submitted in support of candidates are welcome
Application Instruction
The application package must be submitted by 23. January and contain:
An evidence-based portfolio (2,000 words or fewer) submitted by a peer, line manger or by self-nomination
A CV (maximum 15 A4 pages) that provides detailed (past and current activities), which demonstrates an outstanding record of interdisciplinary activities related to science
A publication list or other documents (relevant to the candidate's professional activities) that will allow an evaluation of the candidate's expertise
A minimum of three (3) and a maximum of five (5) letters of support should accompany the award application with at least one letter representing each of the tripartite sectors (business, government and academia) to demonstrate the impact of the candidate's contribution to the scientific community
Note: If it is not possible to provide letters of support from all three tripartite sectors, an application will still be considered for the award if a justification for the omission is provided with the application.
Selection Process
The SETAC Europe Awards Committee will evaluate all applications using a predefined scoring sheet and discuss about the outcome during a conference call. The winner will be ratified by the SETAC Europe Council.
Award Procedure
All applicants or nominators will be informed about the outcome by mid March. The award will be recognized and presented at the upcoming SETAC Europe annual meeting. The award will also cover one annual meeting registration to facilitate attendance at the meeting to receive the award, contribution towards travel costs, and an invitation to the Presidents Reception at the meeting.
For further information, contact us at awards@setac.org.