Donate to the Endowment Fund
About the Fund
The SETAC North America Eugene Mancini Endowment Fund was established in 2005 and currently has a value of around $500,000 through contributions of SETAC members and private and institutional donors. The fund is effectively operated as an endowment where investment proceeds from the fund are used to support SETAC North America technical, scientific and educational activities consistent with SETAC's vision, mission and values.
The fund was established by SETAC North America member Eugene Mancini. Read about what inspired Mancini to establish the fund as well us testimonials from some of our legacy donors: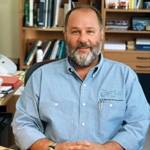 As an environmental science consultant, I have been a member of several scientific societies, but SETAC has been the singular organization that has integrated the critical disciplines of environmental contaminant fate, behavior and effects for more than 35 years. Within the membership of SETAC are some of the best minds in the fields of environmental chemistry, biology, ecotoxicology and ecosystem resources. Over these many years, our diverse science enterprise has expanded, and this rapid evolution from survival, growth and reproductive toxicity endpoints to effects measured at significantly lower levels of biological organization (e.g., biomarker endpoints, toxicogenomics), has challenged our interpretive abilities, especially with regard to inferring potential population and biological community level effects. Through this period of evolution, it has become clear to me that the expertise residing in SETAC must continue to be applied with technical rigor and must be subjected to discussion, debate and to the critical principles of peer review. In an effort to ensure that these activities continue, I have committed significant resources to the SETAC North America Endowment Fund as a Legacy Society contributor, and I have also committed a Planned Gift (bequest) to the Endowment to be distributed from my estate in the future. I believe that these resources will help to ensure our society's durable environmental science future. I'm also greatly encouraged that other members of SETAC North America have made similar commitments.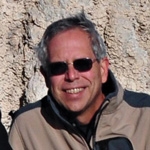 Shortly after I started graduate school in 1980, my advisor came to one of our lab meetings and enthusiastically told us about this new and important professional society that was being formed called SETAC. I missed that very first SETAC meeting but have only missed one since. Leaders like John Giesy formed the society, and the cohort of graduate students across North America who joined in the 1980s became my network of close friends and colleagues to this day. Through SETAC, I learned the importance of critical and balanced thinking, the value of using science as the basis to make environmental management decisions, and the importance of hard work and having tremendous fun while doing it. Through SETAC, I met the person who would hire me (and then serve as my first faculty mentor) at Miami University. Through SETAC, I had the opportunity to serve as a member or chair of many committees, to inaugurate one regional chapter and serve as president of another regional chapter, and to work closely with colleagues from Europe and Latin America in the formation of the global organization we know today. Through SETAC, I experienced the challenges and rewards of serving as a national and global officer, and this experience gave me the skills and confidence needed to be successful as a university administrator.

When I was a student, I was treated as a valued member of the society. For the past thirty years, the society has continued to be a critical part of my personal and professional life. As my career progressed, I promised that I would do all I could to make sure that students, as the future of the society, are treated as colleagues and are offered the same and more professional development opportunities that I received as a member of SETAC. This is why I give to the SETAC North America Endowment Fund.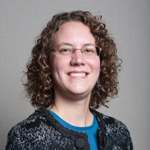 The recession of the early 1990s was not a good time to be finishing a graduate degree and looking for work. I decided to pay my own way to SETAC in 1991 and was fortunate to meet two people who would change my life and my career. The networking I did at the meeting led to my first job, a 6-month contract that gave me the break I needed. I also attended a student/mentor event, which led to my second job, which started as soon as my contract ended. One SETAC meeting and two jobs! My career was launched.
I wouldn't be here today without SETAC providing the networking opportunities and the support of sponsors and volunteers who make events possible, and who add so much value to the society. I personally and professionally have benefited from the science, the networking and the friendships of SETAC over the past 20+ years.
For these reasons, and because I see such promise in the young scientists I meet at the annual meeting each year, I choose to "Pay It Forward" via my volunteering with SETAC and through my donations to the SETAC North America Endowment Fund.
How to Contribute
There are many ways to contribute to the fund:
Plan a named gift
Plan a future gift to the fund
Select SETAC as the charity of choice when shopping via smile.amazon.com
Leave a Legacy

Leave a Legacy
While the fund is grateful for every penny, the Legacy Society Program acknowledges gifts of US $1,000 or more into the following categories:
Silver US $1,000 –2,000
Gold US $2,000–5,000
Platinum US $5,000+
Named Gifts
Named Gifts
Named gifts within the SETAC North America Endowment Fund are established by members in appreciation of SETAC, in celebration of personal milestones or to honor a SETAC member.
Future Gifts
Planned Giving and SETAC—Ensuring Our Society's Future
Do you have a legal, up-to-date will? A will is a personal expression of our wishes regarding the disposition of our property after death. Living without such a document constitutes a significant risk that our estates will incur unnecessary costs and expenses, probate delays, untoward tax consequences, and leave our families in difficult financial circumstances. A legal will is a critically important risk management and estate planning tool, which can be used to ensure the well-being of our families and heirs and to direct the timely, thoughtful and orderly distribution of our property. SETAC strongly encourages members to develop or update wills and also requests that members consider placing SETAC in the will as a charitable bequest. Such planned giving can help to sustain the Society in the future.
Planned or deferred giving is the current gift of future assets (e.g., money, stocks) through charitable bequests. SETAC-specific bequests can assist in tax-advantaged estate planning and constitute a personal commitment and legacy in support of SETAC's goals, objectives and vision. Bequeathed funds may be expended for current Society operations or may be committed to specific SETAC programs or activities at the discretion of the donor and as indicated in the will. Bequeathed funds within the SETAC North America Endowment Fund will produce annual investment proceeds to support Society initiatives and programs.
Estate Planning Through Charitable Bequests
Bequests to SETAC may be made through simple wills in several forms, a few of which are presented here:
Specific bequests direct that SETAC receive a certain dollar amount after all required estate transactions are concluded or settled. I give [dollar amount or property such as stock] to the Society of Environmental Toxicology and Chemistry (SETAC), a not-for-profit organization, in Pensacola, Fla., to be used to further the objectives and purposes of the Society. Such bequests may also be committed to a specific program or activity of the Society or to the SETAC North America Endowment Fund.
Percentage bequests direct that SETAC receive a percentage of the estate assets. I give [desired percentage] of my estate to the Society of Environmental Toxicology and Chemistry (SETAC).
Residuary bequests instruct the executor to give to the Society a specified portion of the estate after all debts, expenses, taxes and all other bequests have been paid. All the rest, residue and remainder of my property, of every kind and nature whatsoever situated (my "residuary estate"), I give to the Society of Environmental Toxicology and Chemistry, a qualified not-for-profit organization under the United States Internal Revenue Code, Sections 170 (c) and 2055 (a), as amended, to be used for their general purposes.
Contingent bequests take effect only if the primary intention of the will cannot be met. This will ensure that estate assets will pass to SETAC rather than unintended beneficiaries, such as the State, Provincial or Federal government.
Preparation or Amendment of a Will
Regardless of your charitable giving goals and desires, an up-to-date will is one of the most important legacies you can leave your family and others. If you already have an up-to-date will and wish to provide for a bequest to SETAC, a simple codicil (an addition or amendment to an existing will) can be prepared without disturbing any of your existing arrangements or specifications. If you do not have an up-to-date will, it is recommended that you consider establishing one as soon as possible. SETAC members are advised to consult an experienced and knowledgeable estate attorney to ensure that applicable statutory provisions and restrictions are properly incorporated into these important legal documents. Members are especially encouraged to consider bequests to SETAC as an important personal legacy for the Society.
If you have already bequeathed a gift to SETAC in your will, please let the Society know, so we can thank you in advance for your generous intentions. If you are considering such a bequest, please contact us for any information or assistance that may be required. Please direct any questions to:
Tamar Schlekat, SETAC North America Executive Director, or Philip Dorn, Chair, SETAC North America Endowment Fund Board of Trustees.
---
Fund Operations
The fund operates under the purview of the Endowment Fund Board of Trustees. The trustees are responsible for setting policies, providing oversight on adherence policies, and growing the fund. Specifically, the trustees set policies regarding investment, withdrawal limits and usage. As such, the trustees decide how the fund is invested and how much of the fund is periodically disbursed. The trustees also have the authority to accept current and planned (future) gifts, grants and contributions to enhance the invested fund principal.
SETAC North America Endowment Fund Board of Trustees
For questions about the fund, please contact, Tamar Schlekat, SETAC North America Executive Director.