Register Now for SETAC Louisville Before Rates Go Up
The SETAC North America 44th Annual Meeting, which will be held from 12–16 November, is only two months away. Don't miss this five-day event featuring a variety of training, networking and learning opportunities to further Environmental Quality Through Science ®. Register by 20 September for your last chance to save on registration. After this date, on-site rates will apply.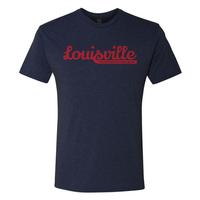 Please note, presenters must be registered by the 20 September deadline to be included in the printed program.
While you register, don't forget to preorder the SETAC Louisville T-shirt by 20 September and grow your collection of SETAC memorabilia. Please note that this item can only be picked up in Louisville during the annual meeting.
For more information, visit the meeting website. For questions, contact louisville@setac.org.